Reconnecting With Your Purpose
Join us for a workshop led by Christy Nichols, Personal Development Facilitator; Curator of Transformational Experiences & CEO at Venture Within.
"Transformation & Growth: Reconnecting With Your Purpose" is a mindfully constructive webinar teaching you strategies and techniques to immediately revive purpose into your life and business.
If the current global shift is affecting your personal mindset, (or if the pandemic has derailed a personal journey you were already set on), then this webinar will provide you with tools you need to integrate intention into your life with ease. (Even now)
You will walk-away (or log off) with solid knowledge in how to:
Create stability
Balance your routine
Fortify healthy habits
Dispel fear and anxiety.
Reflect and identify your personal highlights and achievements
Dive into your personal needs and pain points that block or hinder
Identify personal opportunities for growth
Create actionable strategies to keep you moving forward.
---
Special Guest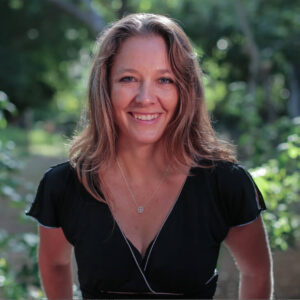 Christy Nichols
Personal Development Facilitator; Curator of Transformational Experiences & CEO at Venture Within
Since achieving a Masters Degree and Teaching Credentials in Sussex, England, Christy Nichols has created and developed two companies focused on Leadership Development Programs through education and conservation projects overseas.
She has worked closely with individuals, universities, small companies, and non-profits in the UK, Europe, Cambodia, Thailand, Nicaragua, Costa Rica, South Africa, Canada, the USA, Indonesia, and Australia.
Through her company, Venture Within, she creates transformational experiences for personal and professional growth through overseas immersion, coaching and mentoring workshops, and adventurous experiences abroad. She lives a full and meaningful life inspiring and enabling others to do the same.
Expert in leadership development amongst professionals
20 years an Educator, CEO of Venture Within, and formerly EDventure International
Curated strategic leadership workshops catered for traveling professionals, with a focus on personal development and growth.
Utilizes cultural immersive experiences as transformative opportunities.
Specializes in transformative experiences that enhance leadership abilities on personal and professional levels.