As a Changing Tides member, you have access to events, curated resources, and a powerful network of women founders and funders around the world. Plus, you get free access to Changing Tides webinars and Changing Tides Circles, small groups of female founders who meet monthly to connect, collaborate and build a community that lifts up our businesses by sharing resources, ideas, connections, and flexing our collective economic power.

The Changing Tides Movement was founded to engage, empower, and encourage women entrepreneurs and business owners. Join us as we build a space where founders can connect, collaborate and co-create a community designed by women, for women. Your membership also supports our programs.
Kick off your membership for free
---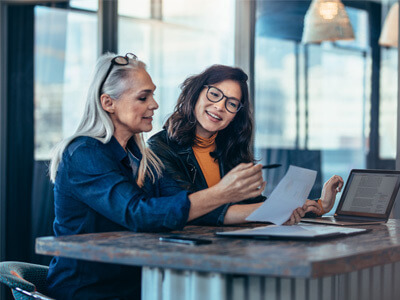 The startup journey can be very lonely for some of us. I've been looking for a community of like minded people that I feel comfortable and safe to talk about my concerns, and seek advice and support. This community is truly fantastic, helpful, and amazingly global. I get to meet female founders from different parts of the country as well as the world. They're amazing! – Jing Zhu Founder & CEO of Dashboard Story, Inc. (dba Duet)
---
Pick your plan – Changing Tides memberships are designed to be flexible to meet your needs.
We want you to get the most our of your membership and get have the best possible experience. That's why we offer a free trial month for both of our paid membership plans and the ability to change or cancel your membership at any time. Plus, when you sign up for a year, you get TWO months for free.
See the details for all three membership levels below (lots of perks!).
---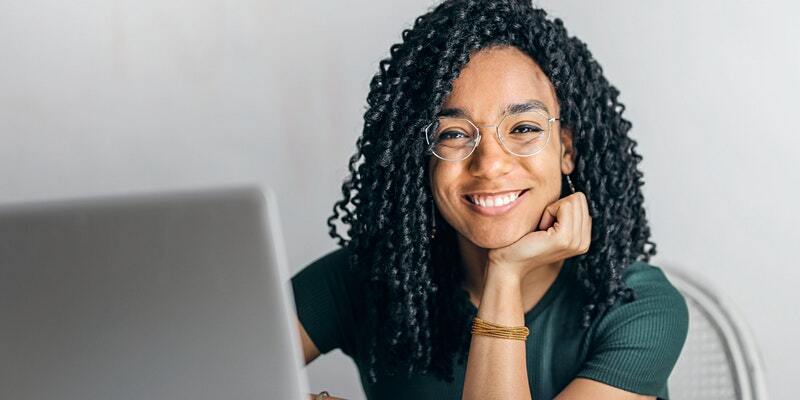 COMMUNITY MEMBERSHIP BENEFITS
Access a global network of female founders, womxn entrepreneurs, investors and ecosystem partners
Learn about new grants and funding resources available for female founders
Share best practices and resources with other female founders
Get pitch feedback from other founders and investors
Crowdsource advice within our global community
Source partnerships or a co-founder within our global community
Look for a new job or gig, or hire for one
Attend free Changing Tides Community events
Join monthly Happy Hour events to meet other members and relax together
Access to 1:1 Office Hours with our founder (30-min slots every Friday afternoon)
Attend weekly co-working sessions to connect and share ideas (no host)
Advance notice and invitations to annual Changing Tides events such as the Spring Summit, Female Founder Summer Camp, The Wave, etc.
Connect directly with others in your industry/funding stage
Form interest groups by industry, funding stage or any other topic of interest
Locate other female founders/womxn entrepreneurs, investors, and partners near you
Have a safe space to share your trials and tribulations and get real-world support and resources
Exclusive discounts on products and services
Connect anywhere, anytime via iOS and Android apps
---
PREMIUM
MEMBERSHIP BENEFITS
As a Premium Member, you will enjoy all the benefits that come with Community Membership PLUS
Access to an ever-growing library of digital content on topics relevant to female founders and womxn entrepreneurs
Access to The Glynda List, a private list of female-founder friendly angels, VCs, incubators, accelerators, media outlets and ecosystem partners
Attend premium events throughout the year for free, including monthly webinars and workshops (otherwise $30-50/event)
Exclusive discounts on annual events such as the Spring Summit, the Summer Camp and The Wave
1:1 curated introductions to angels and investors, and other founders
Same-business day support from our team
10% off Changing Tides store purchases
A free copy of the best-seller, Changing Tides: Powerful Strategies for Female Founders (shipped within the continental US)
CIRCLES
MEMBERSHIP BENEFITS
As a Circle Member, access all the benefits that come with Community and Premium Memberships PLUS
Join a Changing Tides Circle, a small, private group of like-minded founders who meet monthly to connect, collaborate and build a community
Access curriculum specifically designed for the needs of female founders and womxn entrepreneurs with 1:1 exercises and attention, brainstorming and resource sharing
Access an on-demand library of Circle curriculum
Attend monthly workshops (2h) with a trained Leader
Receive mentorship from your Circle leader to guide you along your founder journey
Book a one-hour annual coaching session with our founder ($500 value)
Influence the content of Changing Tides programs
Save 15% on VIP event tickets and program fees including Intensive Programs, the Female Founders Summer Session, The Wave, etc.
15% off Changing Tides store purchases
A free copy of the Changing Tides Game (shipped within the continental US)
SUPPORTING MEMBER
As a supporting member you make the work of Changing Tides Movement possible.
$450 annual membership fee
Automatic annual renewal, cancel any time