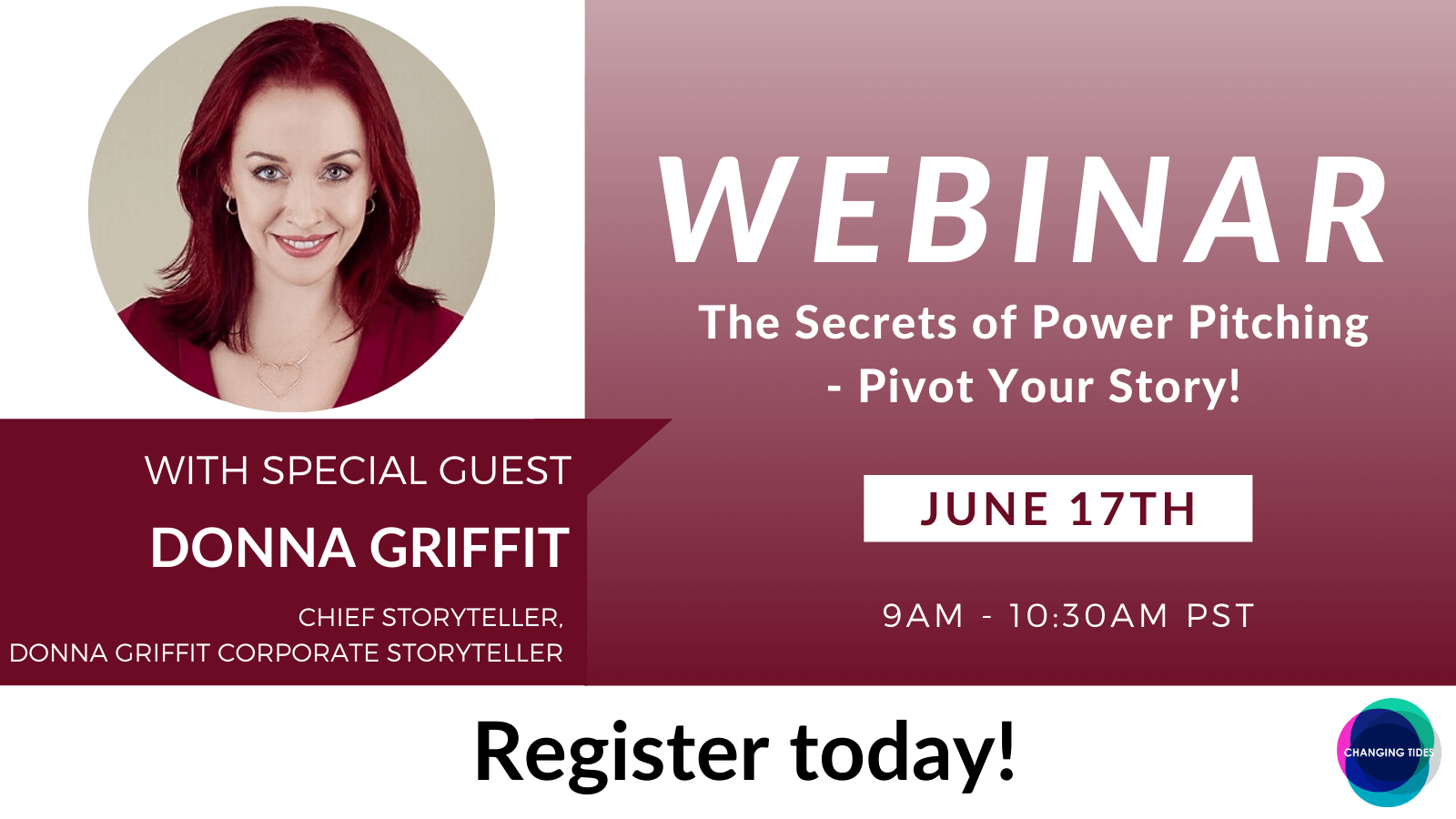 Join us for a workshop led by Donna Griffit, Chief Storyteller
With fewer face to face meetings, conferences being canceled, and a new reality – your story and how you tell it matters more than ever. Especially when it comes to raising your next Round. You only get one shot – make it stellar!

Join world-renowned corporate storyteller and pitch alchemist Donna Griffit for a special webinar to make sure you have the RIGHT story needed to close your funding round and can deliver it anywhere. Donna will work her magic with a few participants to tweak their story on the spot!
Subjects to be covered:
The foundation and crucial content of a winning pitch deck
Crafting an intro and follow email that gets attention
What VCs talk about AFTER you leave the room…
Top tips for a remote presentation
And more…
Tweak your story on the spot: We will also have a bonus in which a few companies will pitch their stories and get on the spot feedback from Donna.
Webinar is free for Changing Tides Premium and Circles members and can be accessed via the membership portal.
For those of you who are not yet members, webinars are $30. Changing Tides Premium membership is just $19.99/mo and gives you free access to webinars.
---
Special Guest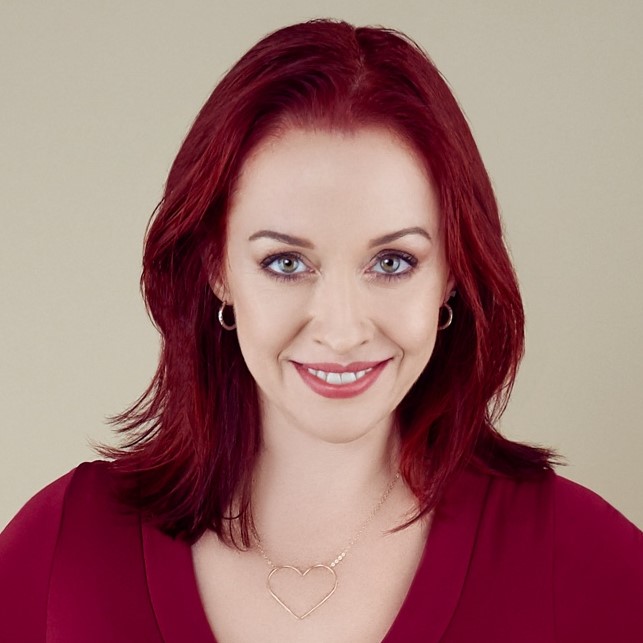 Donna Griffit
Chief Storyteller
About the Speaker: Donna Griffit, Corporate Storyteller,has worked globally for over 16 years with Fortune 500 companies, Start-Ups and investors in a wide variety of industries. She has consulted and trained clients in over 30 countries, helping them create, edit and deliver verbal and written presentations, pitches and messages. Donna has the ability to magically spin raw data into compelling stories that captivate audiences and drive to results. Through her guidance clients have raised over a billion dollars. To learn more, visit DonnaGriffit.com.