Building Your Most Effective Pitch Deck
Join us for a workshop led by Nancy Hayes, Angel Investor at NKH Group

This session will begin a with a brief review of angel investors and VCs – who they are and how they work. The bulk of our discussion will be on developing your basic 12 to 15 slide "pitch deck." We will go through each slide in detail. Lastly, we will talk about presentation style and challenges women entrepreneurs often face.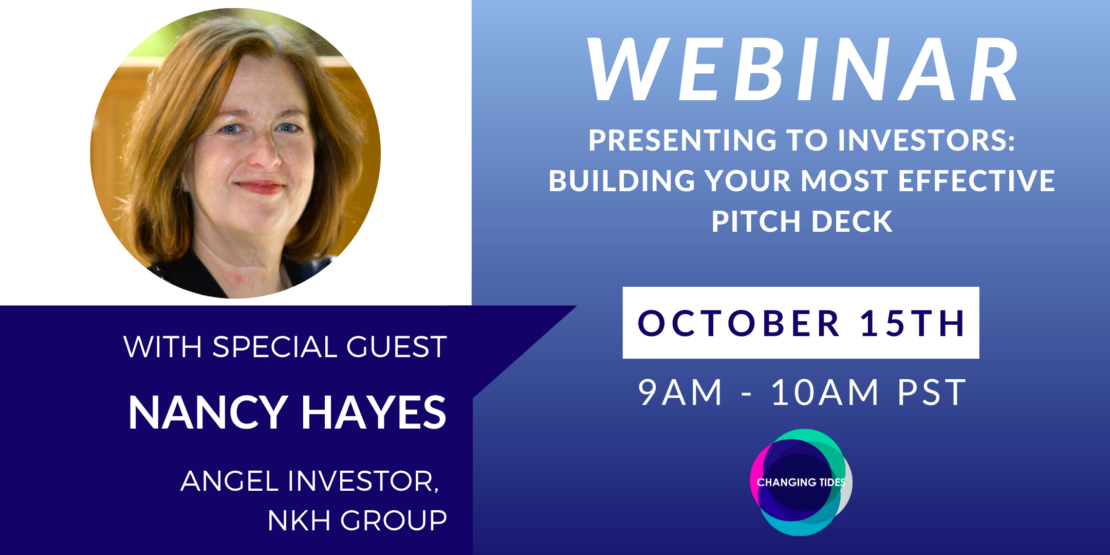 Can't make that time? No problem, register anyway and you will receive a link to the full recording shortly after the event.
Webinar is free for Changing Tides members.
Apply your member discount code (see member portal) during registration.
---
Special Guest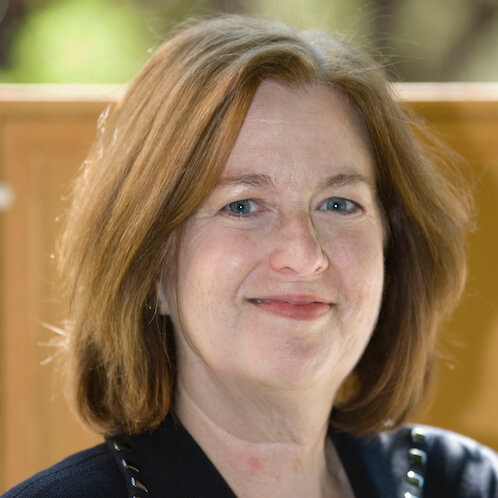 Nancy Hayes
Angel Investor, NKH Group
Nancy Hayes has been an active angel investor since 2014 and has a portfolio of more than 25 companies with female founders. She serves as a mentor to entrepreneurs by providing feedback on strategy, advising them on presenting to investors and providing introductions where appropriate. Nancy is a frequent guest speaker, panelist and judge at pitch events.
Nancy was a senior executive of the IBM Corporation for almost 20 years and then served as CEO of two social services nonprofit organizations, then was dean of the College of Business at San Francisco State University, and later CFO and Chief Administrative Officer of the university and subsequently cofounder of a rewards-based crowdfunding site for women with small businesses.