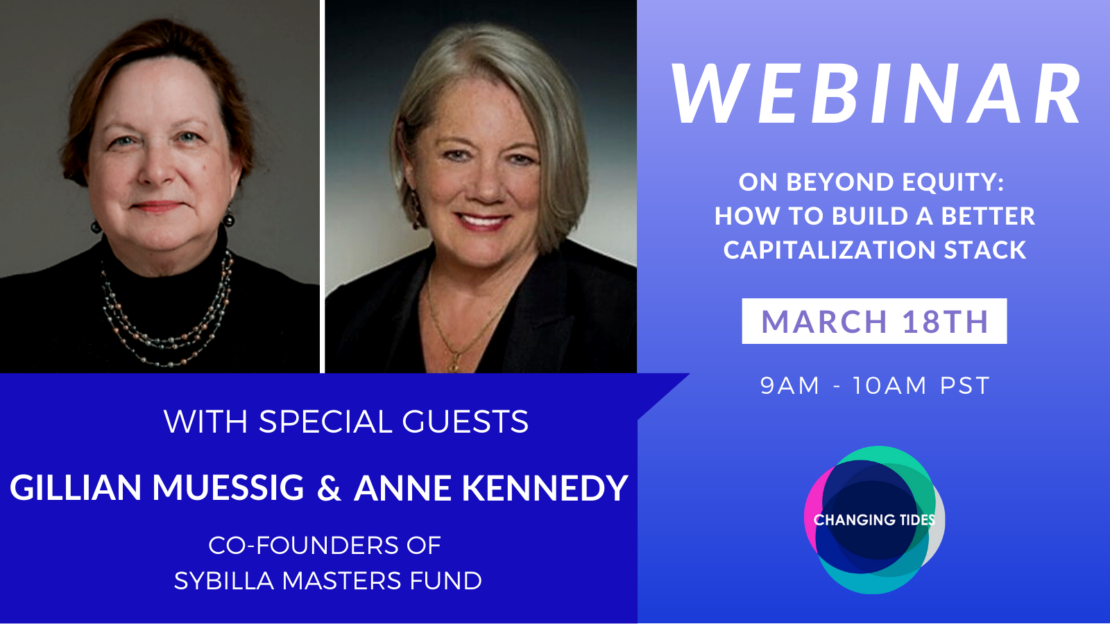 How to Build a Better Capitalization Stack
Join us for a webinar on March 18th at 9 AM PST, with special guests Gillian Muessig and Anne F. Kennedy, Co-Founders of Outlines Venture Group
Over a quarter of century of data illuminates that women-led, diverse leadership teams return the highest ROI to their investors. And yet, women receive less than 3% of conventional venture capital.
We need a discussion of how to change the numbers around venture capital and women. Let's begin with a view of emerging venture capital options available to entrepreneurs building powerful companies. Let's take a look at the Capitalization Stack.
Gillian Muessig and Anne F. Kennedy talk about The Sybilla Masters Fund, how their investment lens differs from that of traditional venture funding, and why it is vitally important that we challenge how – and where – investments are being made.
What you'll learn:
Why traditional venture funding likely isn't the best funding option.
The benefits of alternative funding models, equity and venture debt funding, and how to choose the best option for your business.
Why gender lens investing is important and how you can harness it to your advantage.
Can't make this webinar on March 18th at 9 AM PST? No problem, register anyway and you will receive a link to the full recording shortly after the event.
Webinar is free for Changing Tides Premium and Circles members and can be accessed via the membership portal.
For those of you who are not yet members, webinars are $30. Changing Tides Premium membership is just $19/mo and gives you free access to webinars.
---
Special Guests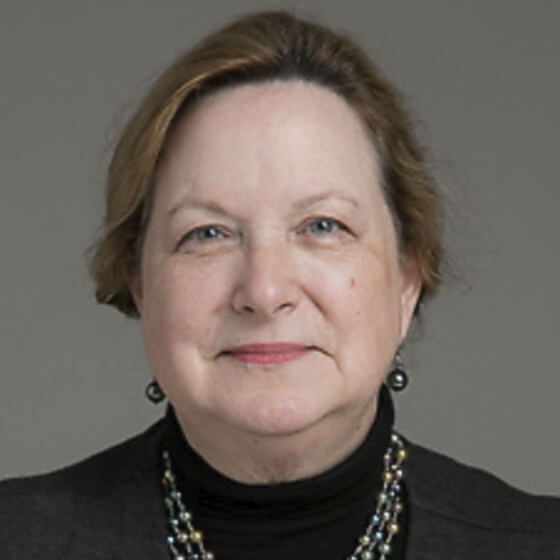 Gillian Muessig
As cofounder of Moz and Outlines Venture Group, Managing Director of the Sybilla Masters Fund, a Venture Capital Fund investing in women-led tech startups, Gillian serves on boards of directors of technology, biotech and marketing firms on four continents and has served on the Tech Advisory Board to the Bill and Melinda Gates Foundation and is co-host of VC Confidential podcast. Over the course of her career, Gillian has helped more than one thousand companies to launch, grow, pivot and thrive.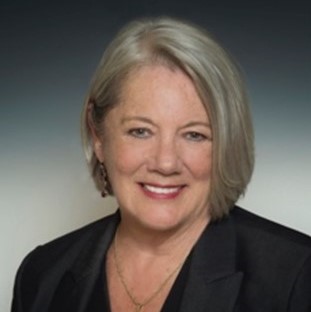 Anne Kennedy
Co-founder of Outlines Venture Group, and Managing Directors of the Sybilla Masters Fund, Anne founded the world's largest digital marketing consortium, authored the seminal book on international search marketing, Global Search Engine Marketing, speaker, and advised multi-national internet brands. She improved Hearst Newspapers, Philips Lifeline, Dunkin Donuts and others and directed the stunning online launches of dot-coms Zillow, Jib-Jab and Avvo, and serves as co-host of VC, Confidential podcast.