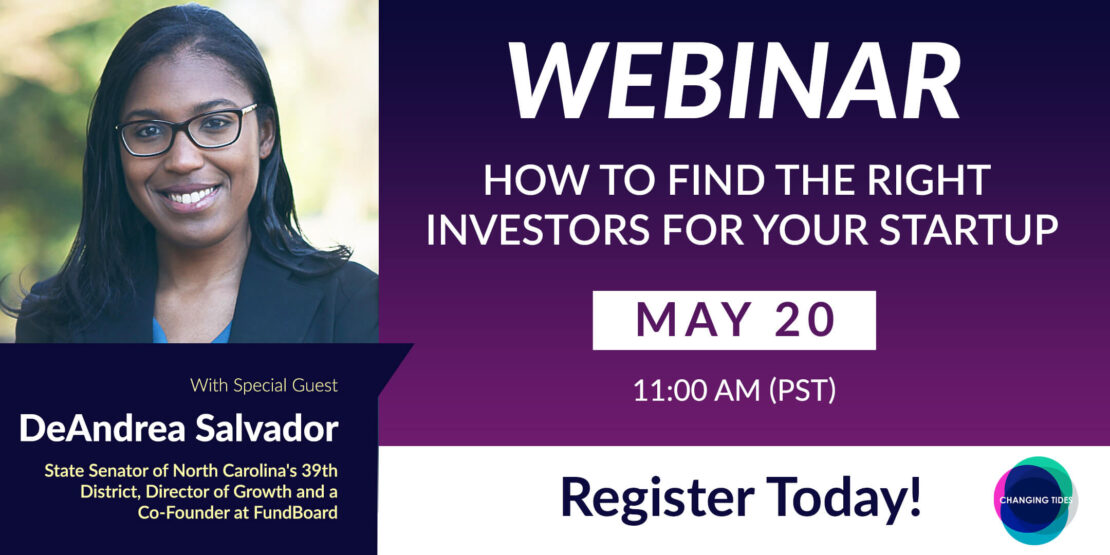 Join us as DeAndrea Salvador sits down with our founder, Jenn LeBlanc, to discuss all things venture, funding and the path to senatorship.

You will walk away with a deeper understanding of:
How to find your ideal investor
How to analyze investment thesis versus actions
How to raise money faster and with less effort
They will share free tools FundBoard is building for founders, including the 2021 Fundraising Landscape, which features 100 non-dilutive and VC options for founders.

This event is free for all Changing Tides Premium and Circle Members. If you are not yet a Premium or Circle Member, the event is $30 (Pro tip: A Premium Membership is just $19.99.mo so you get free webinars and bunch of other great perks).
---
Special Guest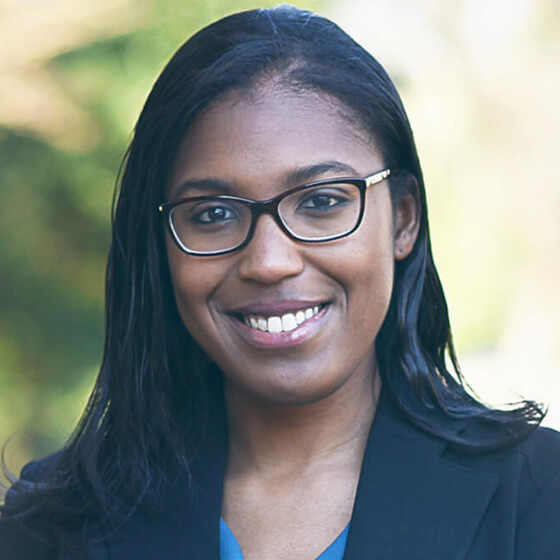 DeAndrea Salvador
DeAndrea Salvador, is Director of Growth and a Co-Founder at FundBoard. She also is the state Senator for North Carolina's 39th District. Prior to working on FundBoard, she founded the organization RETI, which worked to reduce energy burdens of people throughout the US. DeAndrea has been recognized as a TED Fellow, AACSB Influential Business Leader, and formerly was a judge for Fast Company's world changing idea awards.
FundBoard is building free tools, content, and community for first time fundraisers. Our beta is a free tool to help you find startup investors and manage your fundraising process. FundBoard helps you find not just the right firm, but the right person at the right firm. Search thousands of investors ranked by how they match your startup. Build your tailor-fit list of startup investors in minutes.
---
Webinar is free for Changing Tides Premium and Circles members and can be accessed via the membership portal.
For those of you who are not yet members, webinars are $30. Changing Tides Premium membership is just $19.99 a month and gives you free access to webinars.
---