5 Surprising Factors Driving a Successful Pivot
Join us for a fireside chat with Shannon Kenny, founder + CEO of Prontopia.
For every startup, measuring and learning from the key metrics driving growth and creating the mechanisms for a sustainable business model are critical to success. But, the devil is in the details. Which metrics? And how do they inform execution across the team? These considerations come to light with laser-sharp focus for founders executing a pivot. Learn from Prontopia CEO and Founder about the 5 surprising factors behind Prontopia's successful pivot, and how to apply these lessons to your startup in both good times and bad.
Webinar is free for Changing Tides members.
Apply your member discount code (see member portal) during registration.
---
Special Guest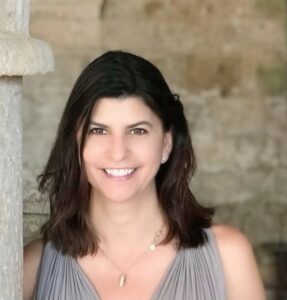 Shannon Kenny
CEO and Founder, Prontopia
Shannon Kenny launched Prontopia in April of 2018 as a solution to the increasing gap in availability of in-trip help while traveling. Shannon had divided her time between California and Italy throughout her professional career as a historian and social entrepreneur since 1997 and founder of the Italy family travel website Italiakids.com, the Arte al Sole Italy educational travel programs, and Elaia Travel, a boutique trip planning concierge. Shannon frequently had the need for a service like Prontopia as a mom traveling alone with 2 young children, and also saw the need among her friends, her aging parents, and clients in city centers around the world. She felt that connecting people in the city for just a little bit of help in those unanticipated moments would make life easier on many levels, and also connect people in the city in meaningful ways.