How to Launch Your Product, Service or Company for Maximum Growth
Join us for a webinar on December 17th at 9 AM PST, led by Jennifer LeBlanc, founder and CEO of ThinkResults Marketing
Did you know that 35-80% of launches fail? Whether you are a business executive, a startup founder or a nonprofit leader, you are always in the business of starting new things – and ensuring their success.
Join Jennifer for an interactive session where you will discover the 10 critical elements that can make — or break — your launch, learn how to create a clear Launch Action Plan of your own, and get ready to launch into the new year.
Launches fail for a variety of reasons and at a variety of times, sometimes shortly after launch, sometimes within the first year and sometimes even before launch happens. So what makes the difference between failure and success? Jennifer has led and participated in dozens upon dozens of launches, commissioned proprietary research about the launch process, and been a keen observer of both successful and failed launches. This led to the development of the ground-breaking ThinkResults Launch Readiness Assessment, which isolates and identifies the top 10 most critical elements of a successful launch reveals how ready a company is to launch, and also isolates the biggest areas of risk.
If you have a copy of the book Launching for Revenue: How to Launch Your Product, Service, or Company for Maximum Growth, review it before the webinar.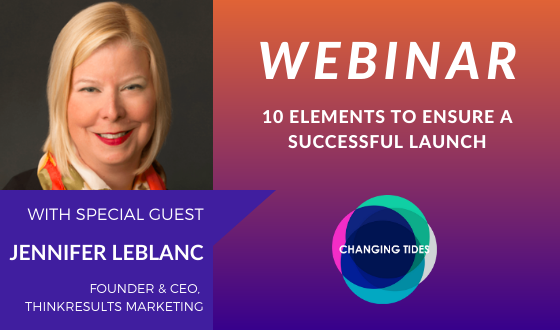 Can't make this webinar on December 17th at 9 AM PST? No problem, register anyway and you will receive a link to the full recording shortly after the event.
Webinar is free for Changing Tides members.
---
Special Guest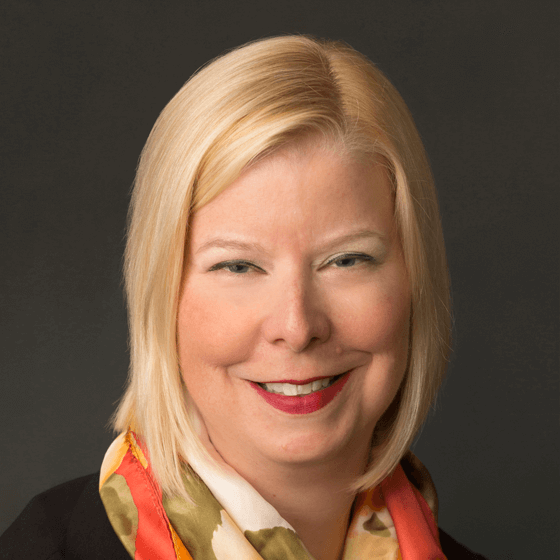 Jennifer LeBlanc
Founder and CEO, ThinkResults Marketing
Jenn LeBlanc, CEO & Founder of ThinkResults Marketing, works with tech CEOs and CMOs to drive results. Her client work focuses on building results-driven marketing strategies and programs for high-growth companies of all sizes including Microsoft, Intel, SAP, PeopleSoft, dozens of startups and Intel's New Devices Group. Clients see a significant return on their marketing investments: whether it is a 350% increase in web traffic, a 1400% increase in online leads, or a 400% increase in conversion rates, Jenn's focus on smarter marketing and more effective launch strategies have driven well over $1.5B in new revenue to clients. Jenn is also well known in the Bay Area as a strong advocate for advancing women in science and technology. As a member of Women in Consulting's Leaders Network she acts as a mentor and speaks regularly on best consulting practices and business strategy.